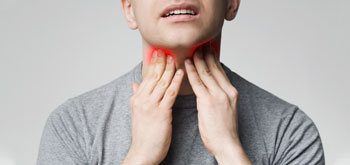 Medical equipment lodged in patient's throat
A man who suffered serious injuries when medical equipment lodged in his throat has successfully recovered damages after pursuing a claim with the assistance of M R Law.
He was part of a clinical trial of a new device implanted into the intestine to aid weight loss. Although he then began losing weight, complications occurred and the hospital needed to remove it. The doctors had previously claimed this would be a straightforward procedure but during removal, the device became lodged in his throat. The doctor continued pulling using a retrieval hook, which then broke leaving the equipment permanently lodged in the patient's throat.
He subsequently needed to undergo emergency surgery to remove the device although he went on to suffer complications including damage to his vocal cords.
Robert Barker, head of the Medical Negligence team at M R Law who dealt with the case comments:
"Our client suffered serious complications during this procedure. He had agreed to participate in the trial of the weight control device only after receiving assurances that he would not need to undergo any surgery. He also understood it to be a relatively easy procedure to implant and remove the device from his intestine.
We quickly formed the opinion that there was a breach of duty of care as the doctors had not properly warned our client of the risks associated with implanting and removing the device and there was an inappropriate technique used when attempting to remove it.
Disappointingly, the claim then remained ongoing for a number of years as the hospital disputed the allegations in full so our client had to commence court proceedings. Following a protracted delay, they eventually accepted our client had a reasonable claim and we were able to negotiate a good settlement on his behalf. I was relieved we were able to achieve a great outcome for our client as he had suffered unnecessary and avoidable injuries."
If you have suffered complications arising as part of a clinical trial, please contact our specialist medical negligence team to speak directly to a qualified and experienced lawyer.