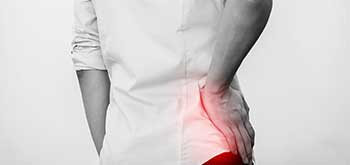 Patient suffers ongoing problems following hip replacement surgery
A woman who suffered severe ongoing pain after undergoing implant surgery has successfully recovered a large sum of damages with the assistance of M R Law Solicitors.
The patient had undergone a hip replacement operation after being diagnosed with moderate osteoarthritis. However, immediately after the surgery she remained in substantial pain that barely reduced over time. When walking, she could hear her hip clicking and she noticed her foot beginning to fall to one side.
A number of years later she returned to the hospital for further investigations where it became apparent that the implant had been positioned incorrectly and she would need follow-up surgery. Thereafter, she underwent a further hip replacement operation and although her symptoms improved a little, she continued to suffer ongoing problems with her mobility.
Robert Barker, head of the Medical Negligence team at M R Law who dealt with the case comments:
"This was an interesting case in that despite complaining for some time about ongoing pain in her hip following the first operation our client was advised there was nothing further that could be done.
Sometime later, she was recalled to the hospital because there had been numerous complaints from patients who had received treatment from a particular orthopaedic surgeon. Many of those patients had needed to undergo revision surgery to correct errors from their original operation and it became apparent our client also fell into that category.
It was disappointing our client had to wait a number of years to have the revision surgery and this delay led to her suffering further unnecessary problems with her hip. Despite then undergoing revision surgery she continued to complain of substantial pain and difficulties with her mobility.
We were able to negotiate a settlement for our client following an acceptance on behalf of the surgeon that there had been avoidable errors with her treatment.
I am pleased we were able to achieve this positive outcome for our client."
If you have suffered complications arising from implant surgery, please contact our specialist medical negligence team to speak directly to a qualified and experienced lawyer.