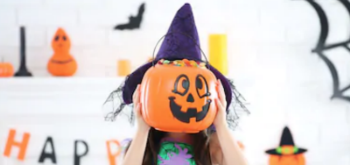 Is your child's fancy dress costume safe?
In light of the celebrations of Halloween, Bonfire night and Christmas, it is important to remember the dangers of open flames and fire.
During Halloween 2014, the 8 year-old daughter of Claudia Winkleman suffered serious burns when her witch outfit caught fire from a candle. The Strictly Come Dancing presenter reported that the tights of her daughter's outfit had "melted into her skin" and they had struggled to put out the fire. She had previously purchased the outfit from a supermarket.
Whilst the General Product Safety Regulations 2005 ensure that all products intended for use by consumers are safe, the Regulations do not go far enough. Apart from the Nightwear (Safety) Regulations 1985, which prohibit the supply of children's nightwear that do not meet flammability performance requirements, there has been no other specific regulation covering the safety of children's clothing.
The responsibility to supply safe goods has been left to businesses and in 2016, the British Retail Consortium (BRC) introduced two voluntary codes of practice guidelines to help retailers enhance the safety of children's Halloween costumes.
More recently, the consumer group Which? tested a series of 20 children's costumes from a range of online and high street retailers. The group found two costumes purchased from eBay and B&M failed the current legal requirements and they were removed from sale. It also tested the costumes against the BRC guidelines.
Three costumes tested by Which? passed the legal requirements but not the BRC guidelines. Those costumes were later recalled. Which? continues to call for all retailers to abide by the BRC requirements although currently they are only voluntary.
Ann Mahoney, head of Personal Injury at M R Law comments:
"Our children's safety is paramount and we support the work of the British Retail Consortium in introducing and developing these codes of practice."
In the meantime, when buying children's fancy dress costume there are some simple points to remember, for example:
Check if a product has a CE marking which is a manufacturer's declaration that the product complies with the essential requirements of the relevant European health, safety and environmental protection legislation;
Check if the label or packaging contains the manufacturer's name, address, postcode or phone number and a registered trademark and is it from a reputable shop.
Check if the product has been recalled by searching "CTSI Recalls" in your preferred search engine.
Ensure the product is accompanied by instructions and safety information.
If you have suffered any injuries arising from a faulty or dangerous product, please contact our specialist personal injury team to speak directly to a qualified and experienced lawyer.