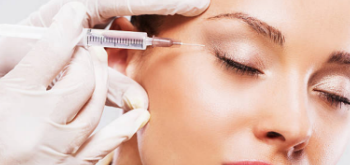 Potential dangers of dermal fillers
Over the last few years dermal filler treatments have increased in popularity with more people choosing non-surgical procedures due to convenience, reduced recovery time, reduced cost and supposedly reduced risks. However, the use of dermal fillers is often poorly regulated and problems can arise.
Dermal fillers are essentially injections into the skin used to fill out wrinkles and creases. The process can also be used to increase the size and volume of a person's lips.
A variety of materials is used to make the fillers and the effects are dependent on which particular filler is used, for example:
collagen – effects last three to four months
hyaluronic acid – lasts about four to six months
calcium hydroxylapatite – lasts about 18 months
poly-L-lactic acid (PLLA) – effects of injections given over several months may last up to two years
polymethylmethacrylate beads (PMMA) – permanent, but most risky
Currently, fillers are classified as "medical devices" and are not considered medicine. This has important consequences meaning that they are available to buy cheaply and easily by unqualified persons and the products themselves only go through limited trials. Only a patient's consent is required for the treatment to be provided. There is no regulation governing this area of practice.
The number of complaints arising from non-surgical procedures is increasing year on year. MPs are now being lobbied to introduce "proper regulations and protections." A parliamentary debate recently took place to discuss the dangers posed by non-surgical procedures such as dermal fillers. Leading the debate was MP Alberto Costa following a meeting with a patient who had experienced a botched lip filler procedure.
The MHRA (Medicines and Healthcare products Regulatory Agency) introduced a Yellow Card Scheme to monitor the safety of all healthcare products in the UK, including dermal fillers. Patients are asked to report problems encountered with medicines or medical devices, including fillers to identify any issues, which previously may not have been known about.
If you have suffered complications arising from any form of medical or cosmetic treatment, please contact our specialist medical negligence team to speak directly to a qualified and experienced lawyer.