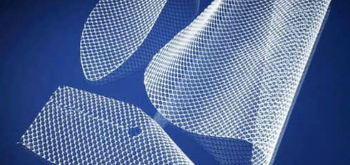 Mesh surgery
On 2nd April 2019, the health watchdog NICE published new guidelines recommending that vaginal mesh surgery can be offered again by the NHS, as long as certain conditions are met.

During an independent safety review in July 2018 Baroness Julia Cumberlege halted vaginal mesh surgery, used to treat urinary incontinence and pelvic organ prolapse, following discussions with women suffering injuries from the use of mesh.

In England, in the eight years up to March 2015, around 92,000 women had a vaginal mesh implant, with it being estimated that almost 10% of those concerned experienced problems. Those problems include women feeling constant pain making it difficult to look after themselves.

"We told our stories and NICE ignored us."

Kath Sansom, Sling the Mesh campaigner
Sling the Mesh campaigner, Kath Sansom, has said "We are appalled that despite political campaigns and the obvious suffering of many women, these guidelines are no different from what was published in 2003. We told our stories and NICE ignored us."

NICE have insisted that through its guidelines there is "almost always" an alternative option to mesh surgery.
Alternative therapies include help with lifestyle changes and bladder training. Director for the centre for the guidelines at NICE, Dr Paul Chrisp, said, "The patient decision-making aids developed by NICE in association with patients, clinicians and professional bodies will ensure every woman who is considering surgery for urinary incontinence or pelvic organ prolapse has the best evidence currently available to inform her of the benefits and risks of each type of procedure."

The updated guidelines are independent from the Government-ordered independent safety review chaired by Baroness Cumberlege into the safety of Medicines and Medical devices, which is due to report back later in the year.

Tracy Brimelow, part of the Medical Negligence team at M R Law comments: "As with all operations, vaginal mesh surgery carries a risk and certain health factors can increase that risk It is essential when meeting with your surgeon that they have a full medical history and there is a discussion of all known risks associated with your proposed surgery, together with any known alternative therapies to surgery. I will be interested to learn of the findings of Baroness Cumberlege's review."

If you have suffered complications arising from any form of mesh treatment or surgery, please contact our specialist medical negligence team to speak directly to a qualified and experienced lawyer.