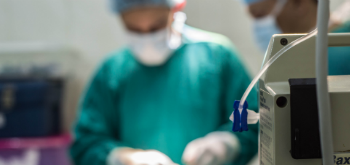 A man whose elbow replacement surgery went wrong has recovered a substantial award of damages with assistance from M R Law.
He had first attended hospital after suffering a severe elbow injury whilst playing tennis. The surgeon recommended a complete elbow replacement operation without warning him of the consequences, for example his inability ever to return to the physical work he had done in the past.
To compound matters, the elbow replacement was then incorrectly placed and it took over another two years for this to be recognised with a further couple of years for the patient to undergo revision surgery.
In all, the individual had experienced in excess of four years of pain and discomfort in his elbow. Despite then undergoing revision surgery, his problems were likely to persist in the future.
W

e able to demonstrate that the treatment the hospital provided fell below a reasonable standard
Tracy Brimelow of the Medical Negligence team at M R Law who dealt with the case comments:
"I am relieved we were able to secure a substantial reward of damages upon behalf of our client.
At first, the hospital denied they had been at fault in any way for the additional symptoms our client had experienced. It was only through continued investigations and gathering of evidence were we able to demonstrate that the treatment they provided fell below a reasonable standard.
Those treating our client failed to give him an option of not undergoing an elbow replacement operation, as according to the evidence we obtained, despite the severity of his initial injury, his elbow was still treatable. Instead, our client underwent an elbow replacement that was always likely to prevent him performing physical work in the future, as a result of which he continued to suffer ongoing losses of earnings.
Our client had endured years of pain and further treatment, the vast majority of which could have been avoided. This affected all areas of his life including his ability to work and care for himself.
To achieve a positive outcome for our client was highly satisfactory as it gave him at least some reassurance for the future."
If you have suffered complications arising from any form of orthopaedic treatment, please contact our specialist medical negligence team to speak directly to a qualified and experienced lawyer.